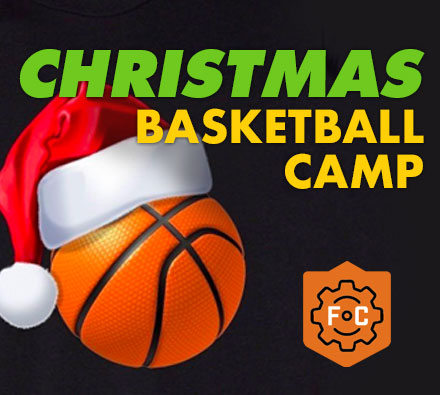 Ages: Boys and Girls – ages 9-14
Member Cost: $35/day or $100 for the week
   (Shoot360 members please contact Coach Vear)
Non-member Cost: $45/day

Date: Monday – Wednesday – 2 Camps!
Camp I: December 18-20
Camp II: December 27-29
Time: 9:00am – 12:00pm
Monday – Wednesday
for Both Camps

Boys & Girls
Ages 9-14

$45/day
** Each athlete is required to bring his or her own basketball **

LUNCH IS NOT INCLUDED EACH DAY. IT IS RECOMMENDED FOR CAMPERS TO BRING THEIR OWN SNACKS AND REFRESHMENTS.
Campers will work on 3x stations:
Half court games
Full court games 
The Shoot360 Technology!
And concentrate on the following:
Aggressive Ball Handling
Being explosive to the basket
Different moves, with a change of speeds and directions
Creating space with and without the ball
Correct footwork techniques
Fast Break Transition work
AND: 1 on 1, 2 on 2, 3 on 3 and 5 on 5 game situations
The camp is designed to concentrate on refining guard play. The focus will be on making the player a more proficient ball handler and increasing explosiveness on the offensive end. Emphasis will be placed on perimeter play, which includes offensive moves, shooting, ball handling, footwork, and defense.
Campers will also get the chance to put all of these techniques into game situations. Starting with 1 on 1 concepts, to 2 on 2, 3 on 3 and finally 5 on 5 scenarios.